THE Cub Report, Version- National Awareness 03.14.09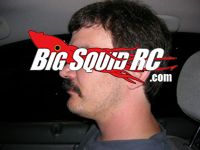 Guess what? Another very slow news week. No cool new releases, no big industry news, and no more rumors of companies going out of business. Perhaps the most boring week, industry wide, for quite some time.
Before I get into the main focus of this weeks Cub Report, I do have one thing for the WTF file- the "Bulldog RC Rider". A remote control truck that you RIDE to your driving area, or all you guys that are frustrated your Baja 5T is just way too damn small. Check this beast out at the 3Z Scale Site. Seriously, WTF.
A large percentage of the hate-mail I get seems to revolve around how myself and the other contributors to the Cub Report go off bitching about the state of the sport, but don't ever do anything about it. Well this week, I'd like to do something about it. I'd like to try and help raise awareness of hobby grade rc cars using the power of the pulpit. While ROAR and other entities that are supposed to do this job continue to drop the ball, I'm going to make my go at it by suggesting this- everyone reading this column should go outside right now and place an rc sticker on your full size rig. Oh come on, you've got hundreds of unused AE, Losi, Traxxas, BigSquidRC, Schumacher, X-Ray, ect stickers just sitting in your tool box. So grab one, and put it on the back glass of your 1:1 ride. It doesn't have to be a huge one, and it doesn't have to piss off the old lady. Just an old rc sticker to help promote your sport.
I suggest this because if every rc hobbyist did put an rc sticker on their 1:1 ride, millions of people WILL see those stickers in the next year. Now, most people would never know what they were about. But, it might just jog the memories of some of those former hobbyists that got out of the sport for one reason or another, and might make others curious enough to Google the name of a certain sticker they see enough times. This is Cubbies national rc awareness campaign that doesn't cost anyone anything, yet will give our beloved hobby millions of views. If you are 'cool enough' to try this, send us a picture!
That's it for this week, support your local hobby shops, support your local tracks, and get a sticker on your 1:1!
Your Cub Reporter