THE Cub Report- Year in Review 2010, 12.28.2010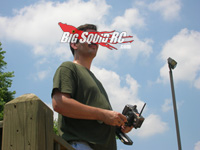 Geezus, one minute I am polishing off some very snappy Dom 98′ to ring in 2010 (followed by a Very strong La Flora Dominicana Chisel), and suddenly I look up and I'm writing the last Cub Report of the year. My oh my does time fly when you are pwn'n the rc media world.
Because I'm a creature of habit, I always like to do some sort of year in review. This year is no different except I've decided to simply do a "best of" and "worst of". Also, to be different than previous years I contacted most of the BSRC contributors asking them for their personal comments/thoughts on what they felt was the "best rc product of 2010" and what was the "worst rc product" of 2010. So, to start this year end party off I'll post what our BSRC contributors had to say…….
Bill The Wrench Guy– Bill's pick for "best of" 2010 was the upcoming HPI 5SC. It seems that truck is straight up 20 mg Cialis to his libido even though it hasn't hit hobby shelves yet. Wrench Guy's pick for "worst of" 2010? The HPI Mini-Trophy Truck, which makes perfect sense to anyone wrenching as much as Bill does. See the HPI MTT is quite possibly the hardest to work on truck ever to reach market (also hardest to change a battery, hardest to set gear mesh, and it makes motors run hotter than anything this side of a Losi XX-4).
Craig The Crazy Ramp Builder Guy– "Best of" from the king of "balls to the wall big air" went to the Castle Creations HPI 5B electric conversion, while his "worst of" vote got planted solidly on the much maligned Losi Strike short course truck (which Horizon still can't give away to blind people).
Hawaiian Chris– Chris's vote went to the Traxxas Slash 4×4 Ultimate Edition for "best of", while in the "worst of" category the venerable Losi Strike once again got the nod. The Strike was a dud for sure, not only was it too large for competition, but it broke far too easily, and is considered one step lower than junk by many a bashaphile.
Jam'n Jimmy The Electronics Guru Dude– Jim's "best of" nod also went to the Traxxas Slash 4×4, not only a great looking truck, but it drives great and is extremely durable. His "worst of"? To all the "fugly" cab forward body designs that are turning up in nearly every market segment. (Btw, the "hot" rumor this week is we'll be seeing an uber new "cab foward" short course body released to the public by the end of January, YUK!)
Chunky Jason– Jason was nice enough to give his "best of" for multiple categories, including…. Best Race Ride- Losi 22, Best Basher- HPI 5SC, Best Mini- Traxxas VXL Rally, Best Crawler- Axial XR10, and Best ESC- Novak M2 Dig. Jason must have run some pretty uber gear this year as I couldn't even get an answer out of him for any "worst of's".
Trent The Super Marshal– Our homie Trent had two "best of's" for 2010, the Traxxas Ken Block rally car and the Axial scale crawler. Trent's "worst of's" went to the Losi 22 (why release an uber new car for a dead class?), watching his local short course class die off due to too many stupid rules, the uber fugly JConcepts BAJR body (all party in the front, all crazy out back, woot woot!), and lastly, the influx of ridiculous cab forward bodies.
Jeff The Web Guy– Jeff had a lot to say about the best and worst of's… "My best of 2010 is the apparent revival of the real, old school Team Losi under the TL Racing banner. Not just because the new 22 buggy is a completely new platform in a stagnant market sector, but also because it's available as a kit. As a long time Losi fan, I've been disappointed by Horizon's attempt to form another Traxxas. I'm hopeful that Horizon taking this step will put the hobby as a whole onto a different track that's friendly to both beginners and longtime hobbyists. I'm tired of RTRs and "rollers."
For worst of Jeff added…… "Worst of 2010, is the Traxxas 1/16 Summit. It's a 1/16 E-Revo with a different body. There was so much more they could have done with it, like make it have some of the same features as the 1/10 Summit. But nope, Traxxas took the easy road to cash in."
Finally I asked our Editor Brian for his comments on his best and worst of…. "Big Squid RC booth at iHobby was the best of 2010! IMHO. Having all our people from all over the fricking country gather in one place for 4 days of RC was amazing!" Brian also added for best of… "RC on TV in 2010? There was a TON of that. RC really breaking into the mainstream this year on television.. maybe Traxxas Torc Series? The support Traxxas has done for the industry?" was all great stuff for 2010!
Brian's worst of??? "Worst of 2010, nothing mind blowing new. We thought realism would be king, but not too many have jumped on that bandwagon yet. Car Action calling a motorcycle car of the year? Disappointed no big release from Associated this year."
So that's what our crew had to say. Now it's my turn, ahem…
Best rc product of 2010– Well, I spend a lot of time at tracks, too damn much time in fact, so my opinion is typically far skewed from what Mr Average Consumer might think. With that said, my vote would still have to go to the Traxxas Slash 4×4. Why? Because it's realistic looking, a blast to drive (also easy to wheel fast), and very durable (perfect for keeping noobs in our hobby). Many of the "racer types" love to say it's not a "racer", but (and there is always a but) who cares if it was intended for racing, it was intended to be a damn good truck and it delivers.

Worst rc product of 2010– Ya, I gotta say it is every single "cab forward" body. The cab forward trend will go down in history much like the mullet hair style. Even when it was "cool" to wear a mullet you just knew you were eventually gonna hate yourself for sport'n one. Seriously, 5 years from now we are going to look back and say "WTF were we thinking running those ugly ass bodies?".
Best Trend of 2010– Head'n for the mainstream baby! Never, ever, in the history of our hobby have we gotten more mainstream exposure than in 2010. HUGE props go out to Traxxas for their support of the TORC series (and Monster Energy/Pro Circuit/Kawasaki team), AE for their support of the Lucas Oil series, and Losi for their support in cross marketing to the masses. All this cross marketing is making our hobby seem less like "those dorks in the city park" to "look at how uber and fast those things are!" to the general population.
Worst Trend of 2010– Every jerk-weed at a local track that runs off the noobs attracted by all that cross marketing. Traxxas, AE, Losi and others spent millions upon MILLIONS of dollars last year bringing people into our hobby while some jacka$$ racers and track directors do everything they can to run them away. Remember, the most important person at your local track is not you, it is THE NEW GUY. Keep on pulling all your normal bullsh!% and I can promise you there won't be anyone to curse or throw your transmitter at a few years from now.
Worst Take It in the Butt of 2010– Every single Associated owner who's local hobby shop only gets parts from Horizon. Yes indeed, I feel the pain for any Associated driver who doesn't have a hobby shop that buys from GP. Why? Because Horizon no longer distributes Associated kits/rtr's/parts. So for instance, if you live in chit-kicker Idaho and your LHS only buys from Horizon, not only will they not be stocking any AE kits/parts, they won't even be able to order them in for you. Will this force a lot of LHS's to sign on board with GP (Great Planes distributing)? Yes. Will this force a lot of AE pilots to switch over to Losi? Maybe to highly doubtful… If Horizon no longer distributed Traxxas would they sell more Losi? Humm….
See, I knew you could make it through another year of rc's best opinion/sarcastic/rumor-mill/bullsh!% column- THE Cub Report. Mucho hugo thanks to all our readers, and if you like/hate THE Cub Report now, you are gonna love/hate it even MORE in 2011! See ya next week but till then, support your LHS, local tracks and bash spots!
YOUR Cub Reporter