THE Cub Report, Your Week In RC- 06.07.09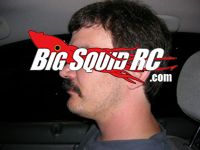 What an incredible day of racing on the tube today. Started off with the Traxxas TORC race from Cranon WI on SpeedTVHD. Then came the Formula 1 Turkish Grand Prix on FoxHD. Next was the AMA Motocross 250 national on SpeedTVHD. The afternoon ended with more Traxxas TORC series from Perris Speedway on ABCHD.
Traxxas is getting an incredible "bang for the buck" with their title sponsorship of Ricky Johnsons TORC series. Traxxas banners are everywhere, Slash's are everywhere, hell, even the drivers mention Traxxas during their podium speeches. Never before has an rc company gotten so much television coverage. Will this result in a boost to our sport, or even a boost in Slash/Slayer sales? That remains to be seen, but all that tv exposure can't be bad for us. If you watch one of the TORC races, you will be exposed to the Traxxas logo no less than 20 times during the broadcast, which is probably 20 times more than you'd have seen any rc companies logo on tv the last decade.
I've never been much a fan of the drag genre in the rc world. I really don't know why. Maybe it's because there is so little driving skill involved, maybe it's because the races last less than 3 seconds, maybe it's because of the uber low tech approach to some of the cars, maybe it's because I just don't get it. Give me a 30 minute nitro monster truck main any day over driving a half dozen 2 second passes on the drag strip.
BigSquidRC is one of the biggest hubs for rc drag racing activities on the net, and rightfully so, as Chicago is arguably the most active city in the nation for rc drag racing. The Left Coast guys will say it's really popular there, the Texas guys say they rule the world, the Carolina guys say they are the center of the rc drag universe, but I've only gotten to see the Chicago drag racing scene first hand.
In the Chicago scene, you can get in some "organized" drag racing at a place called Lynwood. You get there pretty early, sign up, pay your entry fee, do some practice, and go racing that afternoon/early evening against 50 to 100 cars. After you are done with the "legit" racing, you aren't done drag racing yet, you head to another street venue for some real CORE drag racing. Essentially, you meet up in a parking lot, most of the time without the venue owners permission, and drag for both bragging rights and straight up cash money. At the "not so legit" venue, you'll see everything racing, and I mean everything. You might very well see a T-Maxx drag racing an Associated TC5, or a Losi Mini-T racing an FG 5th scale, or an 8th scale nitro car racing a Corally touring car, or even a state of the art Grand Motorsports rail running 12S on a huge Neu motor racing a Associated RC10GT. Most of these races are for bragging rights, but quite a number of them involve American paper currency. Also at this "other" venue, a slow night might be 50 cars, on a busy night I don't think I'd be stretching it much by saying 200 cars would be there. So while other places might think they are on the tip of the rc drag scene, I'm very certain they'd sh!* green twinkies if they ever witnessed first hand the huge turnouts and rabid following rc drag racing has in the greater Chicago metro area.
All this brings me to- it seems one of the rc drag sanctioning bodies, IMDRA, has been approaching ROAR to write a standardized set of rules for them. Why in the world would one sanctioning body ask another to write rules for it? If the other sanctioning body, ROAR in this case, did write up a set of rules for IMDRA to go by, wouldn't then every IMDRA race basically become a ROAR race? IMDRA currently has a 24 page "rule book", that covers 14 different classes. Perhaps they are having problems with their current rules, or maybe they are just too lazy to come up with real technical specifications? Either way, people running various sanctioning bodies in our sport need to know what their primary job is- to provide rules and officials for racing events, even if that job is a hard one.
The new BigSquidRC world headquarters is coming together nicely. The marble floors and imported Chinese silk wallpaper might have been a bit overkill, but BigSquid Brian knows how to do things right. Well, except for my office it seems, as he's balking at my request for a Parnian desk, suggesting I'd be better off with a traditional Jasper. I think not.
We've got a couple Big things coming here at BigSquidRC in the next few weeks. Our Li-Po battery shootout should make some big waves in the industry (and stack up the hatemail), as well as my 100% uncut no-holds-barred interview with RC Pro's Carlton Eppes. Keep your eyes peeled on the BigSquid main page as there are many things ahead that you will never see in an old school print rag on our agenda.
Thanks for reading, support your LHS and local tracks, see you next week.
Your Cub Reporter