THE Cub Report, Your Week In RC- 11.08.09 – Part 2 of 2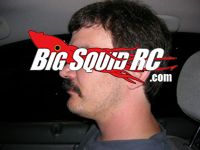 Hey all, this is part two of the bigger than usual Cub Report, since the last one was a good chunk with all the iHobby talk, this part is a little different subject matter, but still stuff I wanted to talk about, it was just too much for one report.
Wow, I mean Seriously Wow! I don't know who the guys behind RC4WD are, and I'm definitely not a crawler guy, but Wow, RC4WD's new products look sweet. Realism is selling right now, and not only do RC4WD products lean towards scale realism, but they just plain look trick. For years and years rc cars have gotten farther and farther away from the looks of the real thing, nice to see the trend going the other way! New products from RC4WD include their 8th scale comp crawler kit, 10th scale metal chassis, and 10th scale Fracture V8 engine shell with transfer case that you install a normal 540 electric motor in. Trick, uber trick.
Parma! I gotta give the Parma guys some love this week, as their new Dune Buggy body looks really trick! The Dune Buggy body brings back so many fond memories, and is the best looking body to come out of Parma in quite some time. It's intended to be bolted up on the Traxxis Slash chassis, and looks very much like the Meyers Manx dune buggies from the late 60's.
Ofna has drastically cut back on advertising as of late, but they've recently released info on their new Hyper 10 4×4 SC truck. Most any truck that is a 4×4 is a blast to drive, and the OFNA looks to use a very beefy 8th scale'ish drivetrain for durability. Even though a heavy drivetrain is used, the truck is set-up to run a 10th scale power system on 2S lithium, saving loads of bucks over using an 8th scale power system and high cell counts. Easy to drive 4wd, beefy drive train, and SC looks, Ofna might have a winner on their hands with this one.
A note to ALL he industry folks out there. BigSquidRC will be holding a second Li-po battery shootout. We've shot out a ton of emails inviting everyone we could think of to be in the shootout, but it seems many of these emails go unread or are shot into spam boxes. So if you want in on our second Li-po shootout, send Brian at BigSquidRC.com an email to get complete info. If you are a consumer and want to see your favorite brand of Li-po battery included, and you have a inside contact at your preferred battery company, please invite them to shoot Brian an email to be included. We'll start the second shootout the weekend of November 28th, so all packs must be received no later than November 25th.
We'll also be doing a battery charger shootout in the next couple of months. So if you are an industry person and want your charger included in the shootout, shoot us an email at Brian at BigSquidRC.com for complete information on how the shootout will be conducted, and a time frame when we'll need your charger for the shootout.
That's it for this week, support your hobby/industry in any way you can, you Industry guys, start dropping Brian some email! (Not just the hate kind).
Your Cub Reporter