THE Cub Reporto, Versiono 04.12.09, Always Outnumbered, Never Outgunned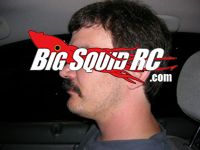 Good morning, good afternoon, good evening. Welcome back to yet another edition of THE Cub Report.
Ready for a battle of the titans? This coming weekend, Air Age Media (producers of RCCA mag) and their RCX hobby expo will go head to head against the HPI, Kyosho, and Tamiya mini-show of the "Radio Control Motorsports Experience". Both "shows" are held at the same time, both in SoCal. Perhaps the three largest exhibitors from RCX have broken away to take their radio control wares to the full scale racing masses at the Toyota Grand Prix at Long Beach. Word is that booth space for the RCX show has been free, yes free, for the past several weeks in an attempt to fill up the venue. I was talking with an RCX exhibitor 3 weeks ago about how much they paid for their RCX booth, and they said "dirt cheap". My response to them was, "well, if it wasn't free, you paid way too much!". Can't wait to see attendance numbers after both these shows. The Radio Control Motorsports Experience (in conjunction with The LifeStyle Expo) are expecting an attendance of over 180,000 people over four days. Wonder how many peeps RCX is expecting this year?
Word on the internet this week was that JConcepts officially killed "the Slash class". Seems some dolts believe that the new and uber grippy JConcepts GooseBump tires are not in the "spirit" of the class. While it is true their tread pattern does not maintain a "scale" appearance, they are certain to offer much more grip than what's currently available. All currently available tires are certainly very realistic looking, but suffer horribly in mechanical grip because of it. This makes every short course truck significantly slower than their better shod counterparts on the track, such as T4's, XXX-T's, ect. I'm all on the JConcepts bandwagon. Their GooseBumps fit the stock Slash and SC10 rims, physically are the same size to somewhat maintain scale appearance, yet will offer tons more grip. So props to JConcepts on this one. GooseBumps are a good thing, bolting 8th scale tires on a Slash (like others would like to do to get more traction) is idiotic and truly not in the spirit of the class.
See the worlds worst rc advertising teaser this week? For an ad to be a good teaser, it's got to give the illusion of bringing something new and trick to the market. Losi's new teaser of a truck they are showing for the first time at this coming weekends RCX show doesn't show squat, essentially wasting everyone's time. Might be time for a good a$$ chewing of their marketing department on this one. AE owns, and has always owned the teaser ads.
Ok, so what's up with Trinity? Lot's of emails getting fired around the industry on this one. For those of you not "in the know", the news being that Trinity is throwing away millions of dollars in former brand recognition advertising by changing their name to "Epic", and also moving from New England to Florida. On one hand, the Trinity name is perhaps the second most recognized in the entire industry behind Associated. On the other, the Trinity brand name has suffered in recent years- from the importing of junk Chinese trucks under their banner, to the infamous "brushless sucks and brushed motors are way better" ads, to non-existant customer service, to a general lack of quality control across the board. Some, or should I say most, factory insiders think this will be the finishing straw to break that camel's back. Others say it might be exactly what the big "T" needs to get back on track and to put them back to their former glory. I think they "jumped the shark" at the brushless ads, and are looking at an incredibly tough road uphill road that few could ever overcome, the changing of name will only make that road harder. Their doors are still open for now, but I think most in the industry have them on a death-watch countdown.
That's it for this week ya freaks. Support your local hobby shops as much as you can, support your local tracks (if they ever get dry enough to race on), and get those rc stickers on your 1:1 rides.
Your Cub Reporter