THE DURATRAX 400 MONSTER TIRE GIVEAWAY!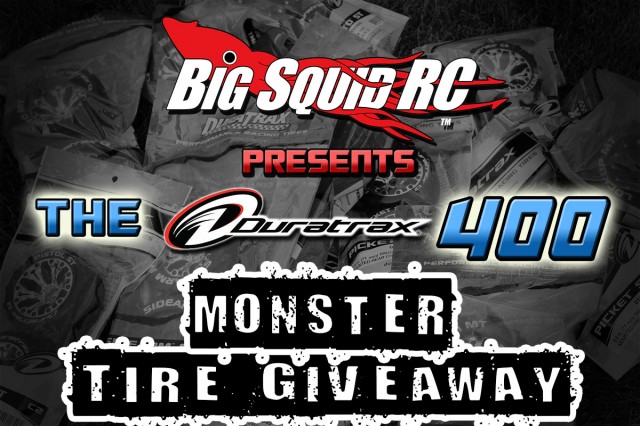 Yep, you are reading that correctly! With the help of our friends at Duratrax, we are giving away 400 tires. That's 100 complete sets of four!
This is easily the biggest giveaway we have ever done, and it does not end there, because over the next few weeks we will be giving hints towards a GRAND PRIZE! As if 400 tires isn't grand enough!
We are giving away are the newest Duratrax tires that we have been talking about HERE (1/10 Monster Truck) and HERE (1/10 Stadium Truck).
Ready to enter? Click here to head over to the OFFICIAL DURATRAX 400 GIVEAWAY PAGE.