The Pro-Line Pro-2 Kits are Coming!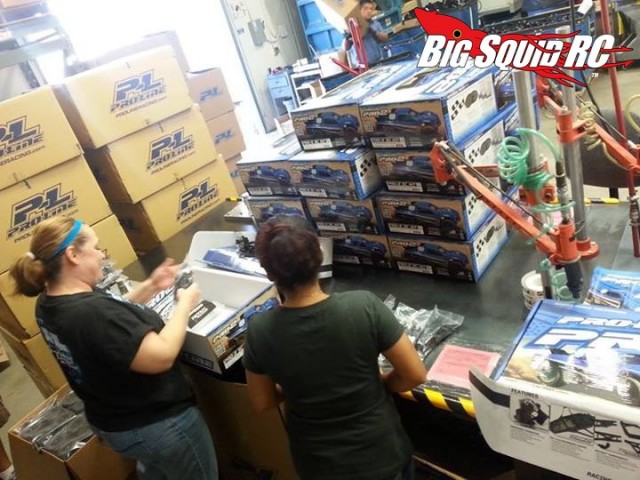 The official press release on our favorite 2wd short course truck, the Pro-Line Pro-2 Kit, went out yesterday. As you can see in the picture above from Pro-Line's Facebook Page, the PL crew is working hard to get all the kits put together for your driving enjoyment. The Pro-2 Kit should be hitting your local hobby shop very soon. Whether it be a day at the track, or just bashing around the cul-de-sac with your buddies, the Pro-2 is loads of fun. We are still beating on our test unit and it remains in one piece, pretty amazing considering the amount of people that have driven it like they stole it.
We've got a very special contest coming up in a few weeks with the Pro-2 truck, until then take a look at our Pro-2 Unboxing Pictures and our Full Review.
Thank Goodness It's Friday, take a look at this TGIF Mystery Link.