THE Retired Report – It's War!!!
Long time, no see ya bunch of hooligans! I am Cubby, and I hope you've all been well over the last few months. Oh yes, retirement is so much fun, but yet it is so hard to step completely away from the hobby I love so much.
Now, shall we get down to business??? 🙂
No-preppers, this week is a HUGE week just for YOU! Why's that? 'Cause it is full on WAR in the no-prep RTR world! You see, back in January 2020 Team Associated went back to leading the pack when they announced their DR10. The DR10 owned 2020, even if 2020 was super weird, but it has owned the no-prep drag scene for the last 15 months. Once again props to AE for getting that car out first, and on point.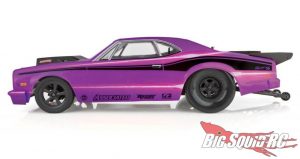 Then in late Feb of 21′, Losi announced the gorgeous 22S drag car. The Losi upped the game a bit with even more scale realism than the AE, plus it comes with a 6500kV brushless motor, nearly double what comes stock in the AE.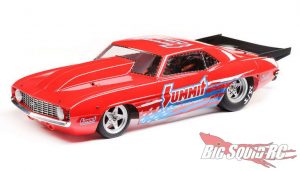 And then (and no, never start a paragraph with the word "and", but I had to do it, LOL), not to be outdone by anyone, Traxxas first started teasing their no-prep Drag Slash in mid-March. The Traxxas promised high-end TSM, a whole new transmission, and of course its body/wheels/tires looked absolutely incredible!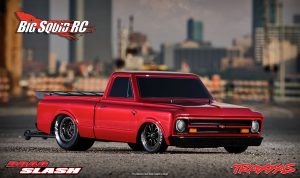 Now the stage is set. Three HUGE hitters, all going for drag racing supremacy on the dirty, dusty, streets of your hometown! I've gotten in trigger time on all three of course, so I know which one I like the best, but which is the right rig for you? Or maybe you've never even considered getting into the drag racing world. If so, all three offerings will show you a good time and are great machines to get your feet wet in the rc drag world.
I've been rc drag racing since 2005 (thanks Mikeee O.!) and I never, EVER, thought it would take off, but right now drag cars are the hottest thing on the market. Scale rock crawlers basically took over the hobby 10 years ago, but as we all know, hot genres in rc don't last long, and everyone in the industry was wondering what was next. Well, no-prep drag racing is it, and now is the time to get on the bandwagon (even Tebo is doing it!)!
To boil it all down, rc may have had one heck of a ride the last 5 years, but right now, there are some new, hot, exciting products hitting shelves. Any minute now retailers across the globe will be putting the new Traxxas and Losi drag cars for sale in their display cases, why not make a trip down to your LHS and pick one up? Then, text that rc buddy of yours and see if he has an extra 5 hundy laying around, 'cause RC is Always More Fun with a Friend!
That's it for now ya lunatics, as always, support your local hobby shops whenever ya can!
YOUR Cub Reporter