the SCALER SERMON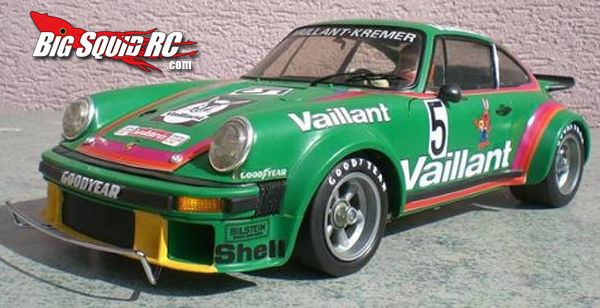 Hello all you crazed Scaler Fans out there we are launching an official SCALER section here at BigSquidRC and I will be your host!!!  Please hold the applause until after you see what I can put together. So I have been thinking about this section of the hobby and how to best present it to the masses for some time, and while we will always be posting new items and quick blurbs on the main page this section will be dedicated to bringing you a sort of week in review in scale. With highlights on some brands taking scale to the next level, to "How To" videos, tips and tricks of the scale world and everything in between. Please let me know if there is something in your neck of the woods that is scale related or if there is something in particular you want more info on just ask!
So since this is the beginning I thought it would only be fitting to take us all back to the beginning of scale (at least in my opinion……)!
The year was 1976 and as you pulled up your uber long tube socks almost all the way up to your super tight shorts(guys included), Steve Miller was Rock 'N Me on the radio waves and a little known company from Japan was about to release what many in the world revere as the very first SCALE RC CAR. The car was the R/C Porsche 934 Turbo from Tamiya. What a gem it was being a scale version of the Vaillant Kremer Racing Porsche that took the Norisring Trophy in Nuremberg that  same year. When you look at the car today and really think about how much scale went into that first car you really start to grasp what scale is all about, from the decals for everything from the tires to the windshield and detailed driver figure.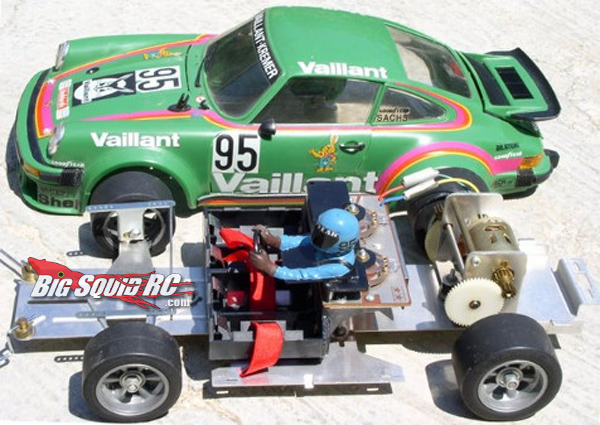 Then lets look a little further in the scale world of Tamiya all the way to 79 when building a scale dune buggy out of a chopped up V-Dub was the latest rage in the 1-1 world. To answer that call to the non-black top world they released the Racing Buggy Rough Rider and Racing Buggy Sand Scorcher!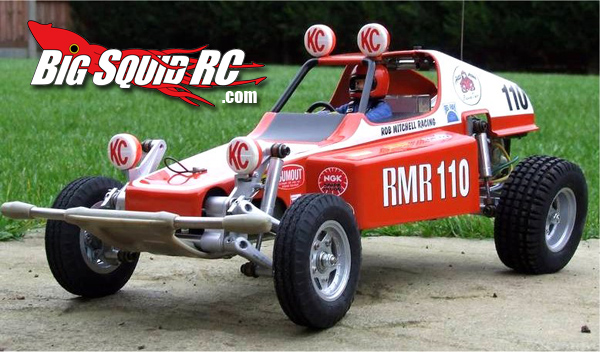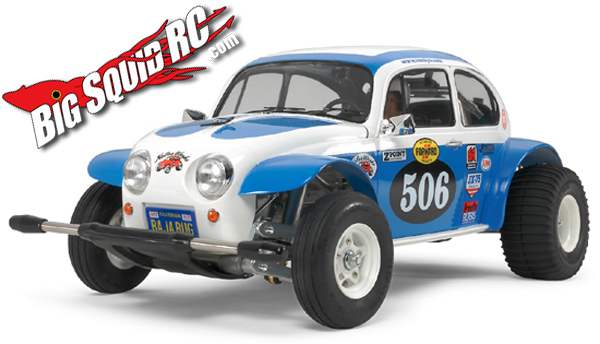 Then how about we then move over to the freakishly funny looking, constantly wheelying (is that a word)  WILD WILLY. Mr. Willy is often used without the Jeep to complete almost any scale build (I actually am working on such a build right now).
Also making this list since it's received so much press with its re-release is the Bruiser! Looking back, this thing was a beast for coming out first in 85! Having a shiftable transmission, scale frame, axles, leaf springs that no one had really massed produced in the RC world was a game changer.
Yes there are literally hundreds of other Tamiya kits out there with scale looks but this is just the beginning of the scale section to "Wet your Whistle" and inspire you. To look at some base kits or techniques and ask yourself …"How can I make that my own?" After all isn't that what scale is all about?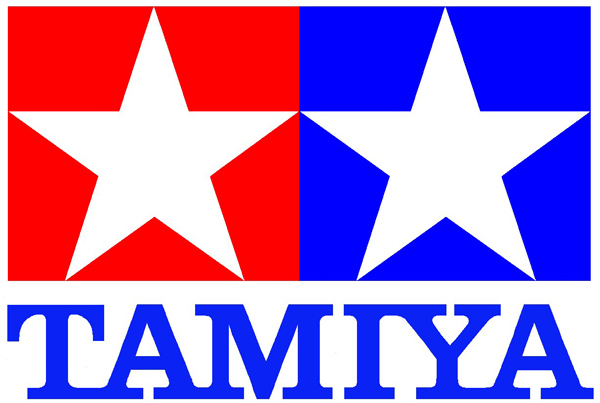 So personally I would like to say THANK YOU Tamiya for ushering in a new world of scale RC.
Till next week my scaling addicts!