The Week In RC, Version 11.16.08 (now 40% off!)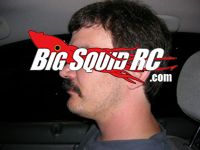 Gotta love our current economy. The slow last half decade has lead to many hobby shop and track closures, but what lies ahead may leave our hobby unrecognizable.
We are early into this economic downturn, and we are already seeing things we've never seen before in our sport. Cashback, GWP (gift with purchase), and Sales!!
Traxxas has a $50 cash back offer on the purchase of a new Slayer. Yes! Just like the full size cars, you get cash back! Send your proof of purchase of a new Slayer to the guys down in Plano Texas, and they send you $50! Once again Traxxas is being an innovator, and we will be seeing more of this in the near future. Not just from Traxxas, who are doing relatively well right now, but especially from those manufactures who's meager/outdated offerings have deeper roots on the sales floor than a California Redwood.
Horizon/Losi is also running a special, but it's more like a GWP. Buy a new 18th scale Losi Monster truck, mail in your proof of purchase and get a free Li-po battery and charger. So hit your LHS (local hobby shop to the newbies out there), pick up a new Mini-LST based truck, and Horizon will send you a nice little gift for your purchase. Props to Horizon helping lead the pack on cutting consumers a sweet GWP.
Did anyone say SALE? Well everybody loves a sale, even us rc knuckleheads. MaxAmps isn't a chassis manufacture (yet), but they do offer some of the best lithium based batteries on the market right now. They are also known for being at the absolute cutting edge of "new age" marketing. Last week, they shot out the emails, shot out the press releases, and their market man posted on lots of message boards information on their battery sale. Yes indeed, a sale on all those high output Li-po's you need for you brushless set-ups. While MaxAmps has held "specials" before, this is their biggest sale ever, with prices up to 50% off. Oh hell ya! Nothing better than Sale in the middle of the X-mas buying season.
Ok, ok, it's nice as a consumer to see these specials, but on the other hand, it's a painful reminder of how bad the economy is. Our beloved rc companies would not be holding these specials if they were making record profits. They aren't, times are simply tough for everyone. But it's one thing to hear Circuit Chity filed for bankruptcy, it's going to be another when we start hearing about rc businesses going under. So all you consumers out there, times are really tough, but keep supporting your sport as much as you can. Family, rent, and food come first of course. But at the end of the month keep your rc hobby in mind with any leftover cash you might have. With the current and upcoming specials, your dollar will go further than ever before in our hobby, and rc cars are a great way to keep a huge smile on your face during the worst of times.
On a different note, during the second week of December I'll be holding my first "Cubbies" awards. These will be awarded based on reader responses, in conjunction with my input and input from a variety of industry insiders. Email nominees to Brian at BigSquidRC dot com for the following categories-
08′ Car/Truck of the year-
08′ Worst Car/Truck of the year-
08′ Best piece of rc gear of the year-
08′ Biggest POS rc gear of the year-
08′ Zero to hero of the year (person or item that came out of nowhere to pwn)-
08′ RC Man of the year-
Till next week……..
Your Cub Reporter