TheToyz.com Alloy Magnetic Stealth Body Mounts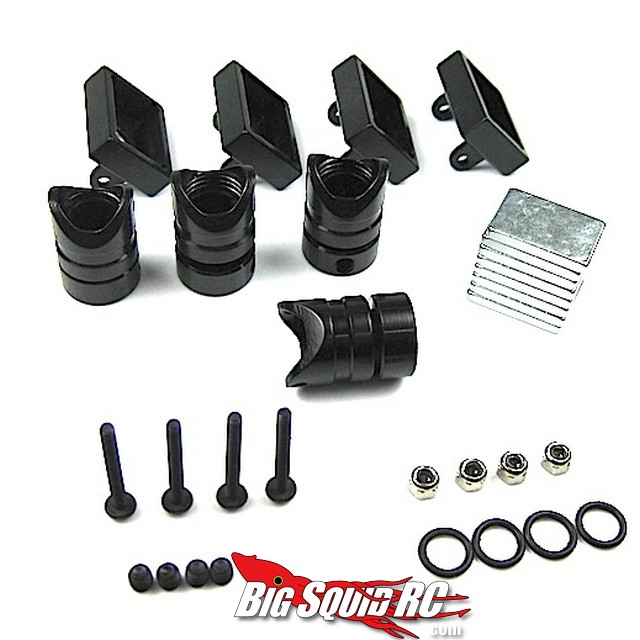 Do you hate body clips as much as we do? Have you been looking for a sano way of securing your body without any visible clips?
TheToyz has announced their new Magnetic Stealth Body Mounts. Say goodbye to lost body clips and ground-down body posts forever, TheToyz stealth mounting system uses magnets to secure the body. Finally you can have that truly full scale appearance without unsightly body clips ruining the look.
Installation is a snap, simple bolt the anodized aluminum mounts to your existing body posts, then attach the magnets. One magnet is attached to the mount, while another is double sided taped (or you can use Shoe Goo) to the under side of your body, and voila, you've got a stealth way of mounting your body.
TheToyz stealth body mounts come in three different colors- black, blue, and silver. Street price is $24 a set and HERE is the link that takes you directly to them on TheToyz website for more information.
Yes, we have more TheToyz news right HERE on BigSquidRC.