Thunder Power Putting Out The Power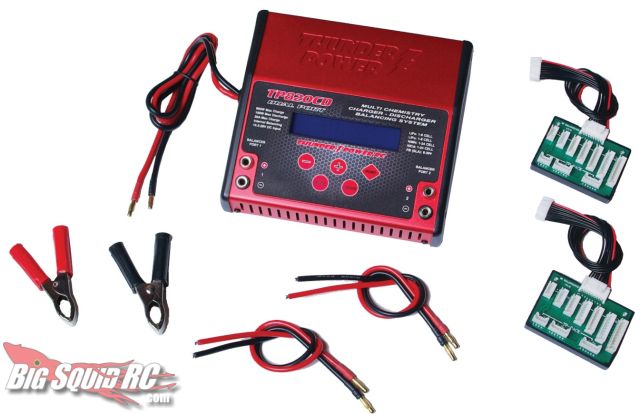 A powerful charger is an essential accessory.  There's a ton of good options to choose from.  Thunder Power is adding to that selection.  Their new TP820CD can put out up to 800 watts of power from two independent charging ports, which is enough to allow you to charge up to 8S LiPos on both ports at the same time.  But it's not just limited to LiPos, the TP820CD is a multi-chemistry charger that can fill up NiMHs, NiCads, LiFes, and Lead Acid batteries as well.  You can also connect it to a computer for data logging and upgrading the firmware through the mini USB port.
The TP820CD is shipping now.  Check out the Thunder Power web site for more info.