Thunder Power Z3R-8 Brushless Motors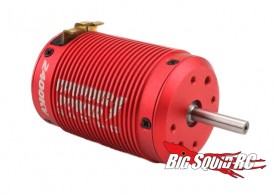 Thunder Power RC has a couple new sensored brushless motors for 1/8 scale offroaders! Available in 1400Kv, 1900Kv, 2100Kv and 2400Kv ratings, these things are sure to make your buggy scream. Sporting easy-to-set 0-25 degree timing and a 4-Pole neodymium rotor; they even have a sweet warranty and replacement program.
Check out all the specs at ThunderPower.com!