Thunder Tiger Mini Titan E360 ARF 3D Helicopter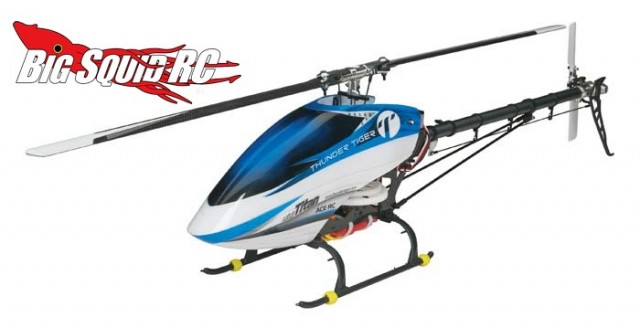 The latest helicopter to be announced by Thunder Tiger is their Mini Titan E360 ARF. The Mini Titan E360 is a flybarless 3D helicopter designed for performance. It is mostly pre-built, just pop in a receiver and 4S Lipo pack and it is ready to fly.
* 95% pre-assembled
* Ace RC 2700kV brushless motor w/ 50A brushless ESC
* Flybarless metal main rotor hub and grip
* 13.8" main rotor blades
* Carbon main frames and servo mounts
* 120° eCCPM swashplate
* Length: 27.2″
* Width: 4.9″
* Height: 7.6″
* Main Rotor Diameter: 31.5″
* Weight (w/o battery): 25.4 oz
The part number for the Thunder Tiger Mini Titan E360 ARF is #TTR4717-A13, it has a street price of $449, and they are available right now from your local Great Planes dealer.
Click Here for more Thunder Tiger news on BigSquidRC.