Thunder Tiger MT4 G3 4WD Monster Truck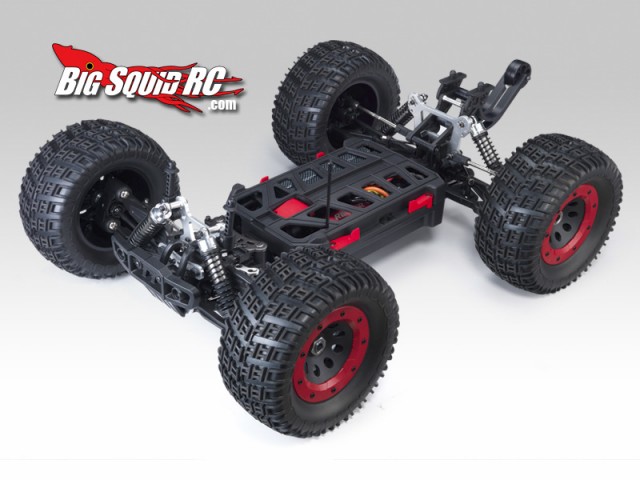 If there was any new truck coming of the Nuremberg Toy Fair that could make the basher in Bill jump for joy, it's the picture of this new monster truck from Thunder Tiger. Seriously, to a basher, this sandwich cage says 'Bring it On!'. It's an electric, brushless, RTR monster truck called the MT4 G3, it's due out in April of 2011, and has just been added to my 'must bash' list.
The only thing I don't really dig about it is the look of the body. That being said, I bet you could roll onto your lid, and flip it right back over since it's so low. It's compatible with many of the ST-1 Series parts, can handle 2s to 6s lipo, it's a 1/8th scale truck, with a good amount of aluminum and beadlock wheels. This truck has basher written all over it. Lets just hope it can live up to our standards!
Follow our other Nuremberg Toy Fair coverage at that link.
Check out the video of the MT4 G3 in action after the jump!


Visit the Thunder Tiger web site for more details.