Thunder Tiger Outlaw Jr. Brushless Boat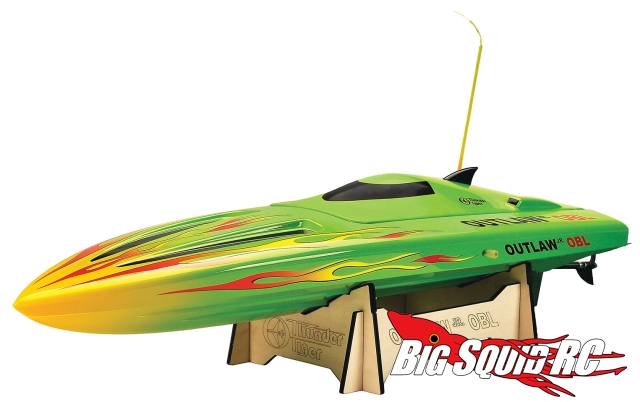 Both Bill and I were pretty sold on the Aquacraft Minimono when we showed it at the end of July, but now Thunder Tiger has something a little bit bigger with their new Outlaw Jr. Brushless RTR Boat. Measuring only 29 inches long, it will fit perfectly in smaller bodies of water. Featuring a water-cooled motor, ESC and 2.4GHz radio; it even comes a wooden stand! Available in yellow or green for just $220, these boats should be shipping early September.
I think the green looks killer! Whatcha say Wrench? Outlaw, Mono, or both? Make sure you hit Thunder Tiger for more info.