Thunder Tiger Voyager III Sailboat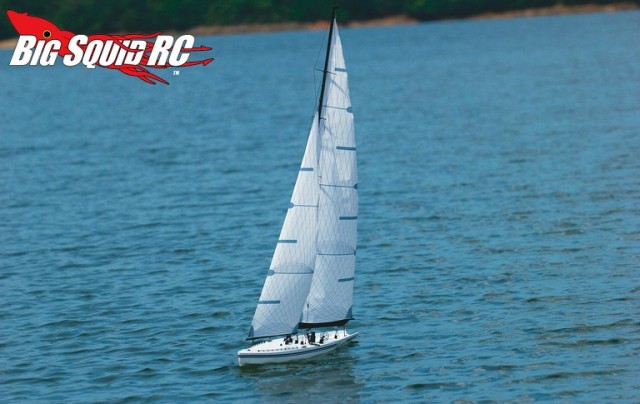 With spring nearly here, Thunder Tiger has announced a new sailboat for your boating enjoyment. The Voyager III is a fairly large boat with an overall height of over 5 feet, and its large sails should catch plenty of wind. When not on the water, its scale looks are sure to attract a lot of attention in your rc room.
* Exceptional scale detailing
* Light and durable blow molded ABS hull
* Improved tear-resistant sails
* Low-drag hydrodynamic steel ballast on keel
* Overall Height- 67″
* Mast Height- 51.4″
* Length- 39″
* Beam- 6.75″
* Sail Area- 666 in²
* Weight- 7.7 lb
The big Thunder Tiger sailboat has a part number of #TTRB5551, a street price of $159, and it should start hitting hobby shops in late March.
Get more rc boat news at This Link on BigSquidRC.