Thunder Tiger's Tomahawk VX is a sharp looking ride…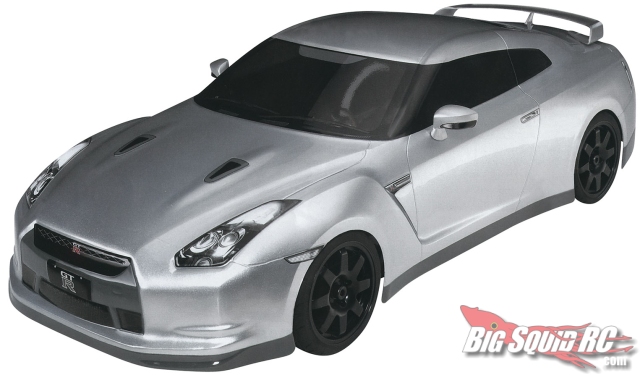 You know, I think we've posted more news from Thunder Tiger in the past month than any other time in this site's history.  That's a pretty good sign that TT is getting on the ball and coming up with some great new releases.  Their newest one is a nitro powered, 1/10 scale sedan that goes by the name of Tomahawk VX.  Some of the big features of the Tomahawk include shaft-driven 4wd, a .18 size Pro-18BX engine mated to a 2-speed transmission, anodized 3mm chassis, and full ball-bearings.  To keep the Tomahawk from flying off the handle, Thunder Tiger is including an Ace RC Cougar PS3, 2.4 GHz radio system and it's topped off with an officially licensed Nissan GT-R body.
The Tomahawk VX will be available toward the end of this month with an MSRP of $479.99.  Check out the Thunder Tiger website for more info.