TIC Racing 2013 Manic Mini Stox RC Oval Kit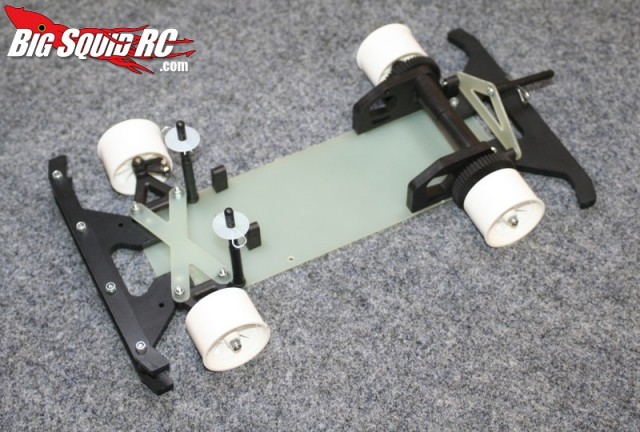 Who is TIC Racing? Well, they are Europe's largest manufacturer of oval rc car kits and accessories, that's who. From the looks of their latest kit they like their oval racers strong, simple and affordable. Sounds like a good basher to us.
So what is the latest car from TIC Racing? It is called the Manic Mini Stox. This is a very simple (and sturdy) looking solid axle 2wd car that looks perfect for high impact oval racing, or what we call demolition derby here at the office.
There is no suspension on the Manic, so no need to worry about pesky shock rebuilds or tuning. Before production, the bumpers were tested with a 5 lb hammer, that sounds like something we would do. Also, a full scale oval wheel was scanned with a laser in 3d then shrank down to 12th scale to ensure a perfectly scale look. Lastly, the body that comes with the Manic is made out of ABS plastic because Lexan could never take the abuse. These guys must really be after our hearts.
Now, do you want the good news or the bad news first? Everyone wants the good news first, so here it is. Street price is only £69.95 (about $104). The bad news? TIC Racing is not distributed here in the states. How do you get your hands on one? You'll have to hit up the official TIC Racing Website.
Care to peruse some dirt oval news right here on BigSquidRC? Hit THIS link.