Tim Mohr Record Long Jump Video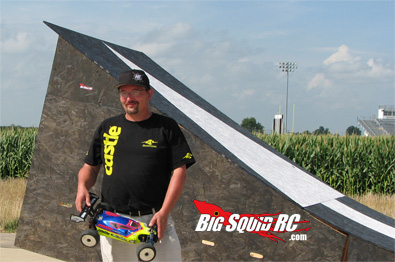 So Cubby mentioned the long jump bash event we were at this weekend! Special thanks to Craig for building that amazing ramp! It was incredible! The event had a bunch of great people with all sorts of vehicles.. I'll save that write up for the video covering the event coming soon.. this post is all about Tim! Tim has been writing, racing, and bashing with Big Squid RC for years.. almost since the beginning! It was great to be able to witness some amazing big air skill this weekend!
We have all seen the previous videos online, Saxton and his 137.3 foot jump, Adam Drake's 144 feet, so we had some goals to set this weekend. I'm sure there will be a ton of emails with everyone's opinion.. but 176 feet is nothing to laugh at!
The gauntlet has been launched… watch the video!
It's in HD if you click on the vid and watch it on the YouTubes.