Tonight 9pm CST- BigSquidRC Live Show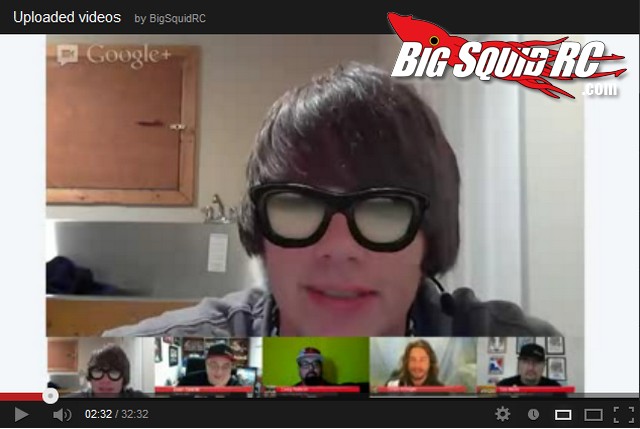 Just a reminder that the BigSquidRC Live show starts at 9pm CST tonight. All you have to do to view it is visit our front page and we'll have a post that shows the live stream and a comment box so you guys can post at your leisure.
Of note tonight- we will be including one viewer in our broadcast. To be eligible you will need to have already set up your own Google + account and have a working web cam with a microphone. At around 9pm we will have you email us a link to your Google + page, then around 9:10 we will pick one person to join us live on the air. The lucky winner will not only get to join in the fun, but we also have a very cool surprise for them. 🙂
Want to check out the BigSquidRC Google Plus page? HERE is the link you need. Want to check out our previous shows? Click right HERE.