Top Gear USA Tonight!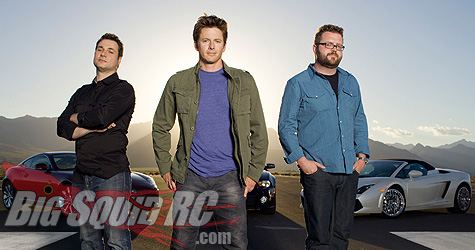 If your are car nut, you already know that Top Gear out of the UK is one of the greatest car shows on TV. Well tonight the USA gets their own version on the History Channel! I don't think anyone expects the show to be as good as it's UK big brother, but fingers are crossed it does not suck. Check out the Top Gear website on the History webpage for info.
Update: with some thoughts on the first show….
So we got to see what Top Gear in America was going to be like. While it's not quite as good as the original Top Gear, it has room to grow. I really like Tanner Foust and Rutledge Wood, and the way they interact and play to the camera, but there is something about Adam Ferrara that just bugs me. I'm ok with the attitude, but I think it's the voice that I just don't like.
The show has room for improvement, and I feel that it will probably improve as the guys find their places and get used to their rolls. I will gladly look forward to future episodes. As a fan of the original, I hope all the new 'American' ones are not just clones of the UK episodes. From the trailers, I'm afraid they might be.. but we shall see.
If you didn't get a chance to see it, try and check it out. If you have never seen the original Top Gear from the UK, do yourself a favor and go find a episode of the greatest car show on television.