TQ Racing SX8 Evo official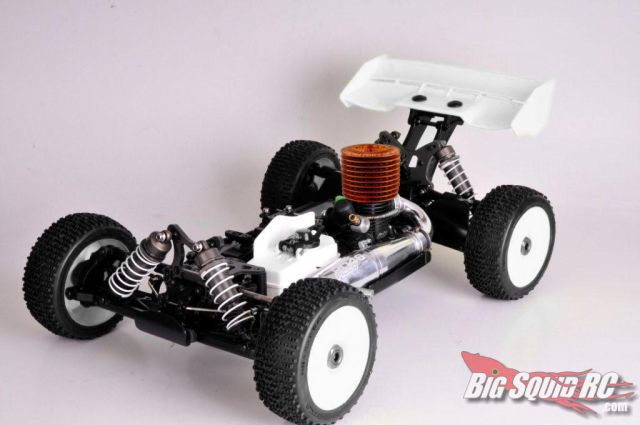 Back during IHobby TQ Racing showed off a prototype of the SX8 e Evo buggy.  Well that prototype is finally ready for full on production mode.  But it's not just the SX8e that's ready for prime time, they also have a nitro version to go along with it.  Both cars feature big bore shocks, aluminum shock towers, a durable drive train with spiral cut gears, and anti-roll bars front and rear.  And they will share suspension arms, shock towers, bulkheads, diff cases and shocks, so you can take both with you to your track or bash spot and not have to carry a ton of different replacement parts.
TQ hasn't decided on pricing yet, but they will start shipping them around the end of February or beginning of March.  They are planning for the SX8 Evo series to make it's racing debut at the Motorama event in Harrisburg, PA.
Check out the TQ Racing web site for more info.