TrakPower 7.4V 90C 5800mAh Square LiPo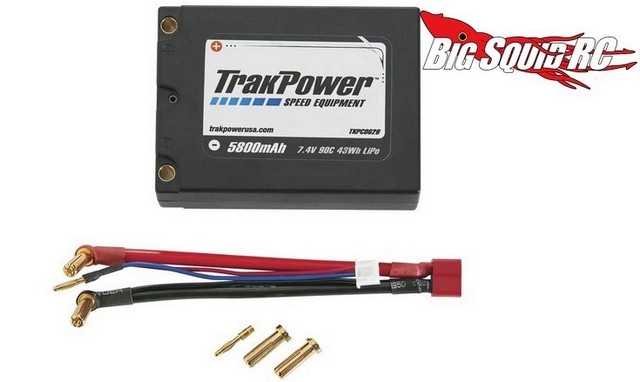 Square LiPo Packs are becoming more common in the 10th scale buggy scene and TrakPower has a new pack for that application. You see, square packs are advantageous because they have less connections than saddle packs and because they help provide optimal weight distribution. For power, the new TrakPower square LiPo features a 90C discharge rate and is rated at 5800mAh of capacity.
* Max Discharge Current- 504 amps
* Max Charge Rate- 1C
* Form factor- 69 x 25 x 93 mm
* Weight- 295 grams
* Uses 5mm bullets and a genuine Deans connector
The part number is #TKPC0626, it is street priced at $89, and This Is The Link you want to get more information.
Click Right Here to get more TrakPower news right here on the Squid.