TrakPower 90C LiPo Batteries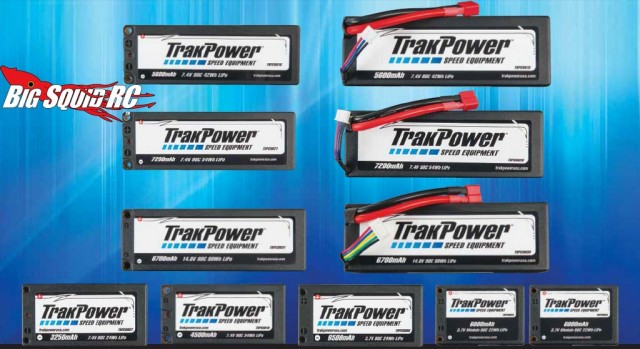 TrakPower has announced new 90C discharge LiPo packs. The 90C discharge rate gives more power than previous TrakPower offerings and they come in a wide variety of sizes to fit your needs. All the packs come with a hardcase for more protection and are approved for ROAR sanctioned competition.
The new 90C Trakpower packs include-
TKPC0605 1S 3.7V 6500mAh 4mm
TKPC0607 2S 7.4V 3250mAh 4mm
TKPC0610 2S 7.4V 4500mAh Shorty 5mm
TKPC0615 2S 7.4V 5600mAh Deans
TKPC0616 2S 7.4V 5600mAh 5mm
TKPC0620 2S 7.4V 7200mAh Deans
TKPC0621 2S 7.4V 7200mAh 5mm
TKPC0625 2S 7.4V 6000mAh Saddle Pack 4mm
TKPC0630 4S 14.8V 6700mAh Deans
TKPC0631 4S 14.8V 6700mAh 5mm
Prices range from $59-$159 and they are in stock right now. Hit up This Link for more information on all the LiPo batteries that TrakPower has to offer.
Time to take a chance on another BigSquidRC TGIF Mystery Link.