TrakPower Grease and Solder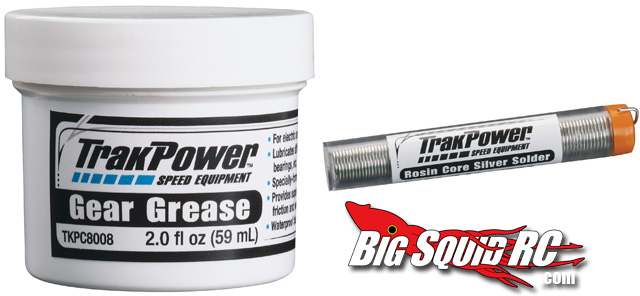 A few new items from the folks at TrakPower. First up is their new TrakPower Gear Grease. It's meant to give lubrication and reduce friction and wear on gears, universals, and other places you can use a little lube. It's waterproof with a 'non-sling' property.
Next up is the new TrakPower Rosin Core Silver Solder. It's environmentally safe, contains no lead and has a 3% silver content. I have heard there will be a promotion soon where you will get a few tube with the purchase of the TrakPower Solder Station! So keep your eyes open for that if you are in the need for a new soldering gun.
For more info, head on over to the TrakPower website.