TrakPower VR-1 and DPS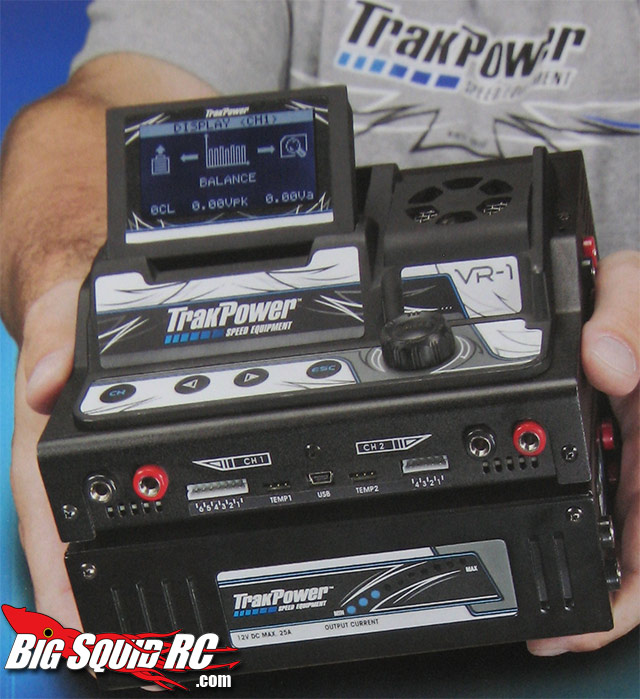 There are very few things that actually cause us to drool instantly, but this new combo from TrakPower triggered our inner Pavlov's dog. On top is the new Trakpower VR-1 dual racing charger, and on the bottom is the Trakpower DPS 12v 25A power supply. Could this be the charger to finally make us give up our beloved ICE chargers?
The VR-1 charger boasts dual outputs with built-in balancing, tiltable backlit screen, and 40 model memory! The DPS Power Supply lets the VR-1 dock directly on top, has multiple outputs for up to 3 devices, and it looks like both even a USB ports for charging things like your phone.
Adding this one to our must buy list.
Need more TrakPower news from Big Squid RC? Hit the link