Traxxas Bandit – Mitchell DeJong Edition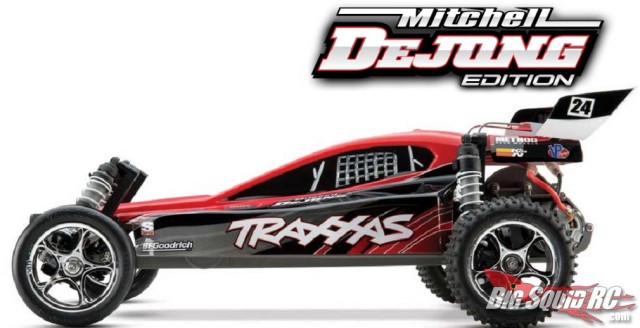 New from Traxxas is the Traxxas Bandit Mitchell DeJong Edition! Thew new special edition is based on the Bandit XL-5 with new graphics, Alias tires, a 12t 550 motor, a 7-Cell NIMH, and Waterproof electronics. No street price officially listed, but our guess is to be around $200.
It's nice to finally get a PR that does not have 'short course' in it!
Looking for more news from Traxxas? Click Here for our Traxxas news.