Traxxas Battery Charger Accessories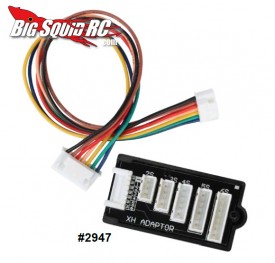 Traxxas has just announced some new battery charger accessories to go with your Traxxas EZ-Peak Plus (or other compatible chargers).
Pictured to the left is the new Traxxas XH Balance Board for making sure your Lipo batteries get an optimal charge. The part number is #2947 and it has a retail price of $10.
Pictured below are the Traxxas #2946 charge lead, retail price $6 and the new Traxxas Temp Sensor. Part number for the temp sensor is #2928 and it has a retail price of $11.
For more information on these and other fine Traxxas products hit up their official Website.
Looking for more Traxxas news? We have loads more right HERE.