Traxxas Ford F-150 SVT Raptor Body In White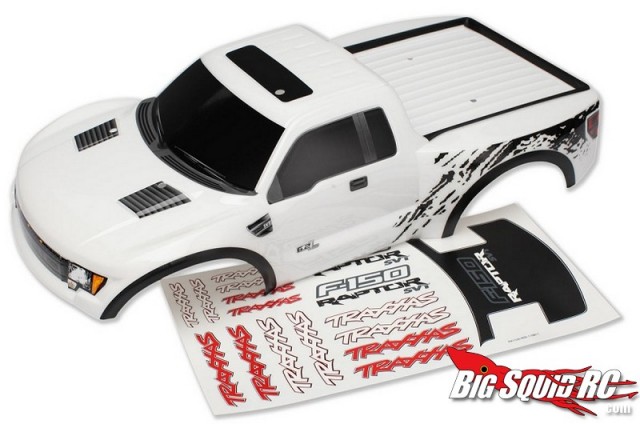 Need a replacement body for your Traxxas Raptor truck? Want to add a new look to your Traxxas Slash? If so, Traxxas has just announced their new Ford F-150 SVT Raptor Body in White. It comes pre-painted saving you time and comes pre-trimmed and ready to mount up. Even the decals have been put on for you!
The part number is #5814X and it has a retail price of $75. For more information on all of the fine products from Traxxas hit up their Official Website.
We've made it through another week, how about a TGIF Mystery Link?