Traxxas Ford F-150 SVT Raptor Replica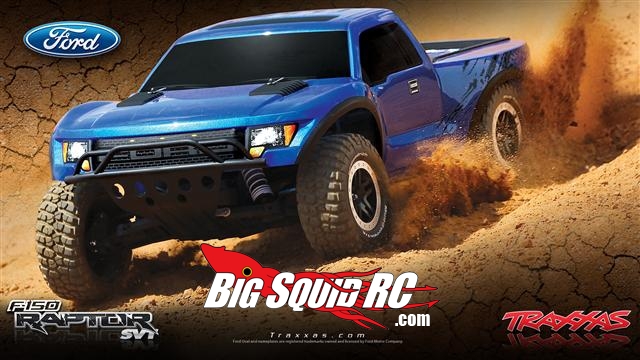 We broke this thing a week ago… Now, Traxxas has made us look like Nostradamus by officially announcing the Ford F-150 SVT Raptor Replica! Avaliable in 4 colors, completely ready-to-run, with the new all black chassis, the SVT Raptor can be yours around October 14th. Specs also say the truck sports new body mounts, a brushless-ready transmission (but ships with a Titan 12T motor), and the bellcrank steering system! Sweet!
Be sure to check out Traxxas for all the specs and details, but remember, you saw it here first!