Traxxas Ford Mustang Boss 302 and Ford Fiesta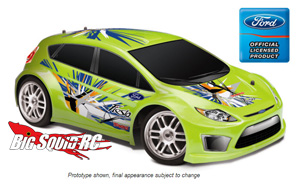 Update #2: now with more official photo's!
Jeff broke some news about a few new Traxxas vehicles yesterday, and today we got the official update and info on them!
The Ford Fiesta will be based on the Traxxas 1/16 Rally platform. It will come with a brushed Titan 12T 550 motor and will sell for about $199. It's an officially licensed product and will come ready to race.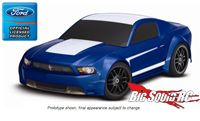 The Ford Mustang Boss 302 is also based on the Traxxas 1/16 Rally platform but will come in two forms. The first is with a brushless Velineon system and 2.4Ghz radio, the second will be in brushed form with a AM radio.
I know Bill will be looking for the Mustang under his Christmas tree this year! Maybe I can get him one made out of coal.
For more info check the Traxxas Website.