Traxxas Monster Jam Captain's Curse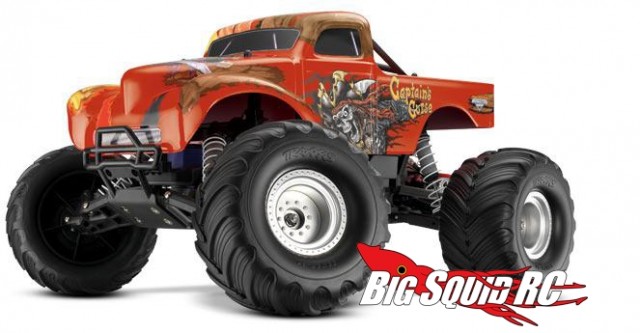 We were the first to tell you about it yesterday, the first to give you exclusive spy shots this morning, and now we can officially announce that Traxxas will be bringing Captain's Curse to the Officially Licensed Monster Jam 2WD Stampedes! It will come just as the other Monster Jam models do in a complete ready-to-run package. Titan 550 brushed motor, 7-cell NiMH battery, AM radio, etc. Promising 30+ MPH out of the box with 4 inches of ground clearance, this thing is a basher's dream, beginner or veteran.
If you're interested in just how well the Monster Jam models perform, check out Brian's review of the Monster Mutt! This will be the same truck with a killer new body. At the time of this posting, the Traxxas website hasn't been updated just yet, but keep checking to see more pics and get all the info!