Traxxas Power Cell Lipo Batteries are Super Fresh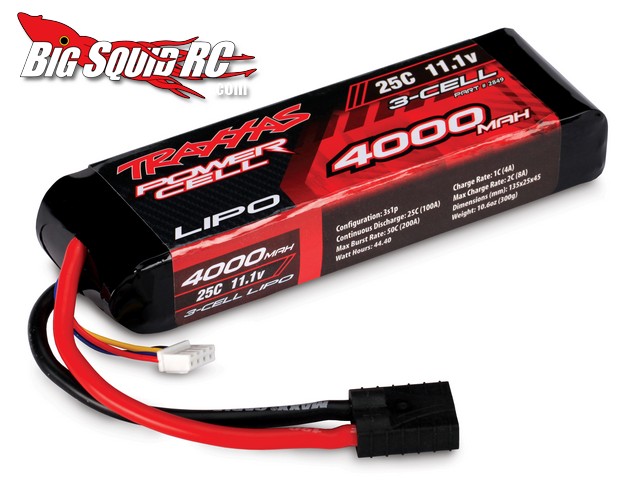 We received a note from the crew over at Traxxas letting us know they have a unique way to ensure the Lipo battery you get with a new Traxxas vehicle is factory fresh. Lipo's lose capacity over time, even if just sitting on a shelf, so the newer your Lipo is, the stronger and longer run-time that it will have.
From Traxxas:
"Factory-Fresh Power Cell Performance
To assure you experience the full capacity, voltage, and performance we build into every Power Cell LiPo pack, the LiPo battery included with your model is supplied separately at the time of purchase. This makes certain you receive a pack that is "factory fresh." You can even upgrade to a different Power Cell LiPo to suit your preference for capacity and voltage. See your participating hobby dealer for all the Traxxas Power Cell battery upgrade options. With Traxxas, Power Cell LiPo performance is a promise.
Traxxas models don't stay on shelves long, so putting the LiPo battery in the box would probably be OK. But by providing the battery separately, you can be certain the pack is "fresh," and is the latest version of the battery should there be any running changes to the pack. You can also select a different Power Cell battery if you like, and pay the difference–for example, you can take home a 3S pack with the Slash 4X4 Ultimate instead of the supplied 2S pack. Actual pricing for battery swaps will vary by dealer and the battery selection you make, but it's always a better deal than paying full price for a second battery."
To get more information on Traxxas Lipo batteries and all their fine products hit up their Official Website.
Thank Goodness It's Friday, care for a mystery LINK?