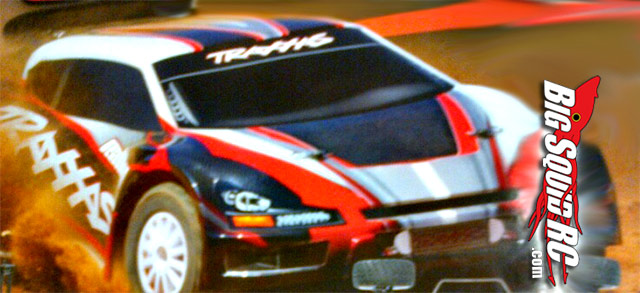 New from Traxxas is the 1/10 Rally! A few weeks ago we mentioned that we had heard about a LCG Slash chassis coming soon from Traxxas. Well it looks like they went ahead and made a Rally car with it!
It will come with the TQi radio system, a Velineon brushless system, and boasts 60mph speeds! The new LCG 4wd chassis and Rally cross suspension should have it ripping up the dirt something fierce.
It will be available in three colors, red, blue, and green, and should be shipping very soon.
Rally is the 'HOT' thing right now, and it's good to see Traxxas be able to react pretty quickly and come out with a product of their own. The lack of a licensed body is a bit surprising, but would of just added on more cost down the line for the consumer.
COMMENTS are ON! Tell us what you think!
Need more Traxxas News from Big Squid RC? Hit the link!