Traxxas Slayer Pro – Mark Jenkins Edition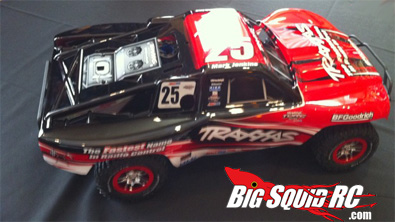 Since we were one of the first people to have the Traxxas Slayer Pro news a while back, it seemed like we should bring you a nice candid shot of the Mark Jenkins edition that's coming soon. Look for these to hit your local hobby shops sometime in August.
It will be interesting to see if the new pro versions catch on a little better. When the original was released next to the Slash, it was just lost in the tidal wave of Slash fans.
Check out the Traxxas Website for more info!