Traxxas Sledge Review Done Quick
We will have a more in depth review once we get more time with the Traxxas Sledge. We wanted to get you our initial thoughts because we know many of you are going to be out there thinking about doing a pre-order at your local shop, so here are some things you need to know.
If your a Traxxas fan looking for a new bash truck, stop reading and go place your pre-order. You will be very happy.
Still here? Let's get into the other stuff.
The body has taken a beating and still looks great! From the awesome roll cage support to the roof skids, and the huge wing, the body is amazingly protected from just about everything. The Sledge has been on it's roof skidding across parking lots, taking direct hits, and all the bashing it could take, and it still holds up, so nothing to worry about there. The body also comes on and off so easy! Hands down this is their easiest and best locking body system Traxxas has done yet. EVERY TIME we take it on or off, someone comments about it.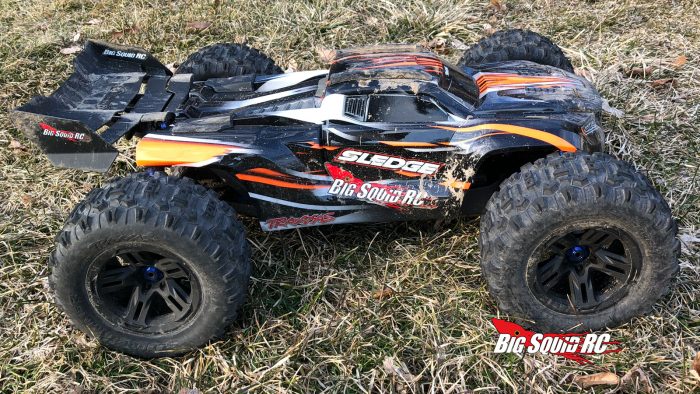 The chassis is a thing of beauty. Easily our favorite anodized job, along with the smooth lines of the side protectors that keep out the debris, the easy to replace skid plates the huge center T-Bar brace and all the extra braces that give the Sledge it's support, this thing is a beast! Did you see the bash video with the 30+ cartwheel tumble down the hill? Nothing bent, nothing broke, the chassis didn't taco. It's all perfect. This truck is a basher!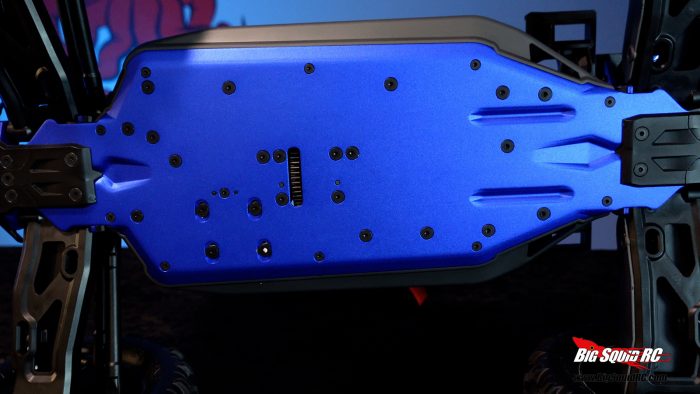 The tires have put up with everything we have thrown at them so far. Rocks, water, pavement 6s power and never letting off the throttle, pizza cutters and all, they are intact.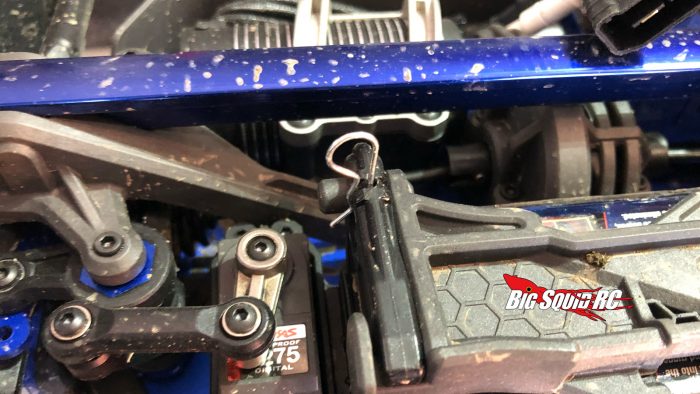 Pro-Tip: Don't forget to lock the battery tray with a couple of body pins. It took a TON before we spit the batteries out, but if you are going to really turn up the pain, make sure to pin those batteries.
The suspension and drive train just keep on going! What's interesting is you would think you would want more metal parts, but the plastic is there for a reason. Instead of bending, it has more flex and is very forgiving. Slamming a curb or a parking block isn't going to ruin your day and bend up your ride.
The electronics have held up with zero issues. We have had them submerged in a river, driven for hours on multiple batteries back to back with no overheating, they just keep going.
The radio is the standard TQi so no surprises there. You may want to get that Traxxas Link to help keep a ey on things internally on the truck.
Last interesting note, you turn on the truck by pressing the button on the ESC, but to shut off the truck you need to disconnect the batteries. Guessing this is a safety thing so people aren't leaving their batteries connected in their vehicles for long periods of time. It's for the better good.
We haven't had a TON of time on the truck, but enough to know it can take a beating and if you are in the market for a new basher, you won't be disappointed.
Please make sure to subscribe to both channels while your watching, bash that like button and leave a comment for a chance to win a Big Squid RC Sticker pack!
You can also head to the official Traxxas Sledge or you can Click This Link to read more Traxxas news on BigSquidRC.