Traxxas Telluride 4X4 Extreme Terrain Trail Rig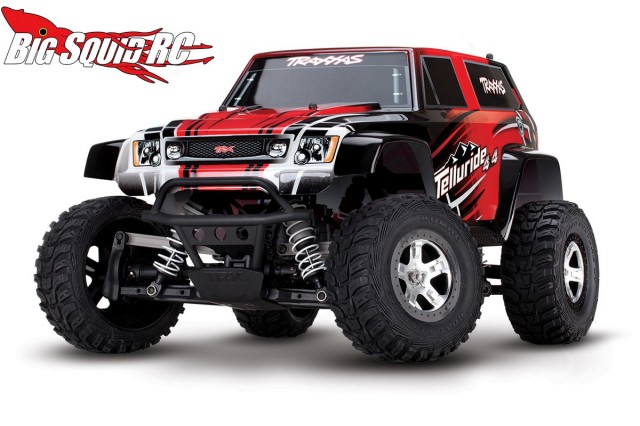 Here is some big news out of the Traxxas camp- their new Telluride 4×4 extreme terrain trail rig. It looks like Traxxas is making a go at the trail driving market with this one.
The Telluride is a 4wd RTR that uses the popular Traxxas Slash/Pede/Rally 4×4 platform and comes ready to tackle all your local trails. Power is supplied by a brushed 12 Turn 550 Titan, XL-5 speed controller, and 7 cell Ni-MH pack. The Telluride is waterproof and comes completely ready to run out of the box.
* Comes with TQ 2.4GHz radio system and #6519 3-channel receiver
* Durable fiber-composite construction
* High-stall gear clutch
* Pre-glued Kumho replica 3.0″ tires with foam inserts
* Satin chrome black beadlock-style wheels
* Different colors to chose from
The part number for the Traxxas Telluride 4×4 is #67044 and it should have a street price of right around $299. Simply click THIS LINK for more information.
Thank Goodness It's Friday Folks! Check out a BSRC Mystery LINK!