Traxxas TORC Series Reminder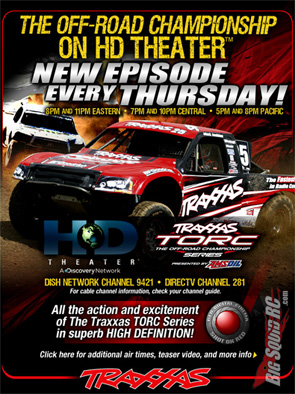 Just a reminder, if you didn't get a chance to catch the Traxxas TORC series live and in person you can catch them on HD Theater! Tune in every Thursday night for some racing action! It's like watching your Slash on TV!
Need more info? Visit the Traxxas site for details!