Traxxas TRA36054 Stampede Now Shipping with TQ 2.4 GHz Radio System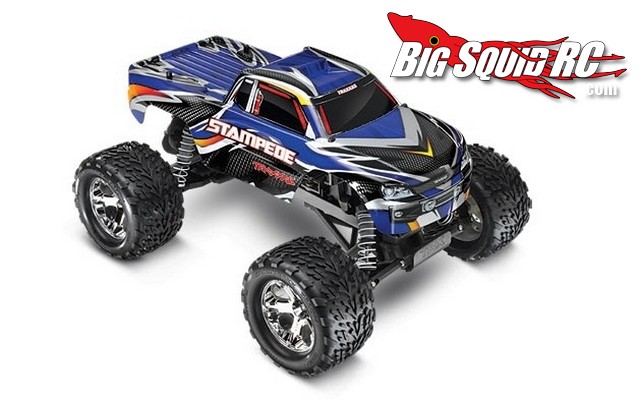 The brushed 2wd Traxxas Stampede monster truck has been a favorite among bashers for years. The days of worrying about frequency conflicts are over, now they are shipping with the Traxxas TQ 2.4 GHz radio system for your driving enjoyment.
The Stampede comes with a brushless ready transmission, ProGraphix body, waterproof XL-5 speed controller, TQ 2.4 GHz radio system and Titan 12-Turn motor. The new part number is #36054 and it should be right around the same price point as the old Stampede. For more information on all things Traxxas hit up their Official Website.
Looking for more Traxxas news? Check out THIS LINK.