Traxxas XO-1 – The Week of News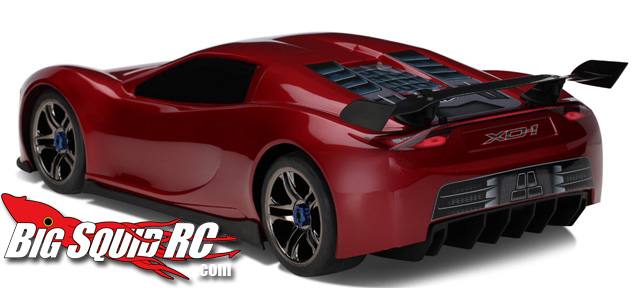 So when Traxxas announced their RC supercar the XO-1, it caused all sorts of waves. Obviously it was one of the most anticipated RC announcements, but a lot of people felt very strongly about the car in general. It really turned into a 'love it' or 'hate it' sort of thing. We discussed it a lot around the office obviously, and we came to the conclusion that it was more than a 'new car', but a statement from Traxxas. To go along with their statement there was also a avalanche of news coverage. Not only on RC sites obviously (you can see all of our XO-1 Coverage HERE) but on sites that normally don't cover RC at all. You want to talk about no such thing as bad publicity, here are just a few sites I saw last week that mentioned the XO-1!
Tom's Guide, Cnet, Autoblog, Gizmag, Gizmodo, TheAwesomer, Engadget, Top Gear, Autoweek, MaximumPC, and about a zillion more! Even FoxNews jumped on the bandwagon. And Top Gear? Shesh!
Love it or hate it, you have to admit Traxxas is doing one heck of a job getting not only their name out there, but the entire hobby of RC as well!
For more info on the XO-1 you can check our Coverage HERE, or visit the official Traxxas website.