Trick new vehicle stand from Rogue Element Components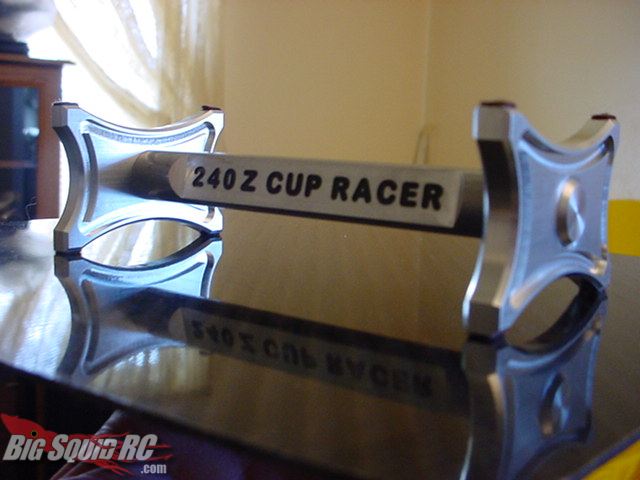 Chris at Rogue Element Components is once again firing up the mill to produce another trick piece of machined alloy. This time it's a car stand. The stand is machined out of 6061-T6 alloy and is left with a natural finish that can be easily polished to a shuper shine. It measures 5″ long by 1.4″ high, so it's tall enough for most on-road and off-road racing cars.  Just don't expect it to jack up your monster truck. But the best part of this whole deal is custom engraving. Anything you've ever wanted to say on a car stand can be said on this one, up to 12 characters. It also comes with some stick on felt to keep from scratching your furniture or car chassis.
As with all REC products this one is only available to those who preorder and pay a $5.00 deposit via PayPal by Friday, March 23rd. If you order one to four stands you can pick them up for $24.99, or you can buy in bulk and save! Order five or more and only pay $21.99. Shipping is included in the price.  Check out the REC newsletter for more info.