Two New Brushless 1/8-scale Motors from Hobbywing: XeRun 4268 & 4274 G3
Hobbywing has announced two new brushless motor options for 1/8-scale on and off-road R/C models. The Hobbywing XeRun 4268 SD G3 and XeRun 4274 SD G3 offer raw-yet-refined power and plenty of tuning capabilities.
These motors are the latest evolution of the XeRun 4274 and 4268 and are an excellent choice for any 1/8-scale competition build. No matter your track type, on-or-off-road, these two motors should give you plenty of power to get the job done.
The XeRun 4268 (offered in 2000kv and 2800kv) has been designed with ample venting areas to keep this motor cool for on-road applications. If you're a dirt-track and off-road racer, then the XeRun 4268 (offered in 1900kv and 2200kv) and 4274 (2250kv) motors utilize a motor casing with fewer openings to help protect the internals from dust and debris.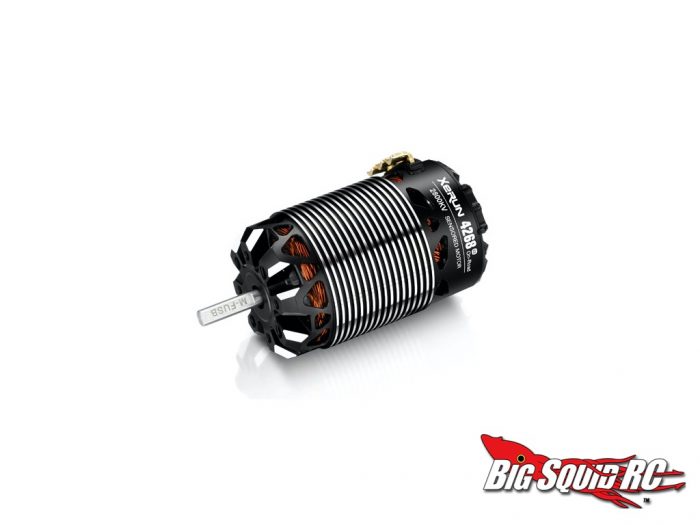 The mechanical timing of these motors can be adjusted in both clockwise and counter-clockwise directions. Operating efficiency has been improved on this G3 lineup to lower temperature buildup and maintain overall performance.
An "error-free" Hall sensor system resides in both of these XeRun motors, which helps eliminate interference from the sensor signal and relay the actual rotor position signal.
To learn more about this new line of 1/8-scale brushless R/C motors, visit hobbywing.com.
Click Here for more Hobbywing news on BigSquidRC.