Ultimate Comparison Chart 5IVE-T vs Desert Buggy XL
Check it out, we have the ultimate comparison charts of the Losi 5IVE-T vs the Desert Buggy XL for those that just can't make up their mind. Sizes, weights, you name it.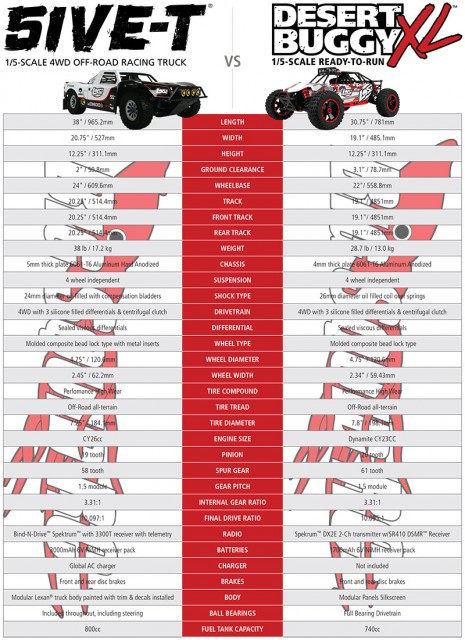 If you need a part number, the Losi Desert Buggy XL is LOS05001, and has a street price of $999. The 5IVE-T number is LOSB0019 and is about $1599.
Having trouble seeing the charts bigger? Right click them and open in a new tab or window.
Need more Losi News? Click Here on BigSquidRC.