ULTIMATE SCALE TRUCK EXPO FEBRUARY 18TH-20TH!!!!!
Time to get your Doll House rigs ready Scalin' Squids because The Ultimate Scale Truck Expo is right around the corner! USTE 2022 will be our 4th year attending, and our 3rd year as a proud sponsor of the best scale event in the country, if not the world.  Ok, I may be biased on the subject but with good reason. If you look back at our first trip to USTE compared to last years, you can clearly see we have evolved right along with the event itself. From our booth set up too better scale rigs, along with a few of the Scalin Squids to help with the event. But it doesn't stop there, every year we learn something new and always leave the event with more knowledge than when we arrived. For example, use ear and nose plugs when jumping into "mud". That was a joke, but you get what I mean.
As with every year that follows, this year's USTE is looking to be bigger and better than the last. More venders, RC events, scale displays, and of course a fresh batch of Doll house rigs. We have been keeping our USTE builds in the shadows and will continue to do so until day one of the event. Sorry no sneak peaks, but I can give you a sneak peek at the special edition Big Squid RC USTE shirts we will have for sale at the event!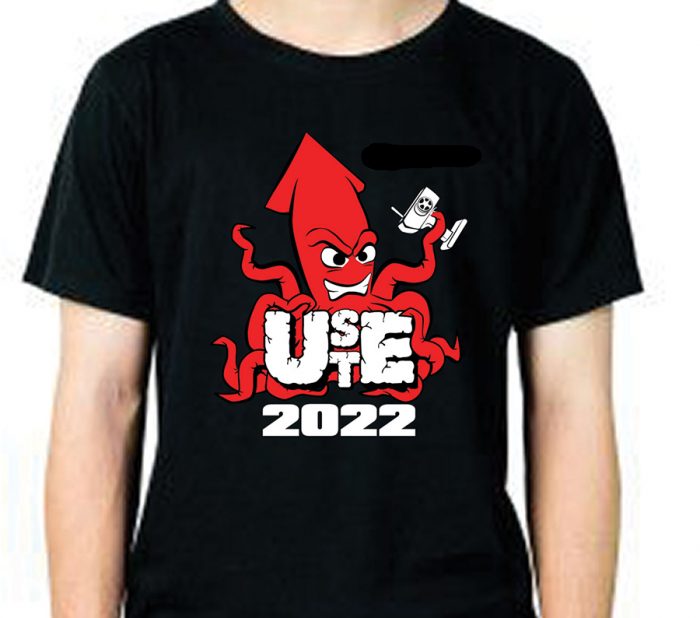 (Early Artist mock up)
February 18th-20th in Williston Florida at the Cedar Lakes Woods and Gardens will be the place to be if you are into scale crawling! You can check the The Ultimate Scale Truck Expo webpage here. Until then, look back at our past years at the event and we hope to see you there.