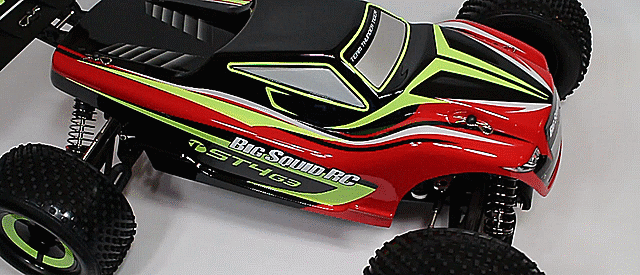 The Thunder Tiger G3 platform has become a legendary in bashing circles. It is big and tough, what is there not to like? Today we are posting our unboxing photos of the latest G3 mobile, the 2014 Thunder Tiger ST4 G3 Truggy. The 2014 edition is much like the previous version, but includes an updated Ace Cougar radio system and sports a new part number. The price stays the same at $479.
Our full review goes up in a couple of weeks, until then you can view the unboxing pictures to see exactly what it looks when you crack the box open. For more information on the 2014 ST4 you can hit up This Link over on the official Thunder Tiger USA website.
Click Here to read more Thunder Tiger news right here on BigSquidRC.
Hit the "Read More" button for two more unboxing galleries after the break->