Unboxing – Axial Wraith Spawn RTR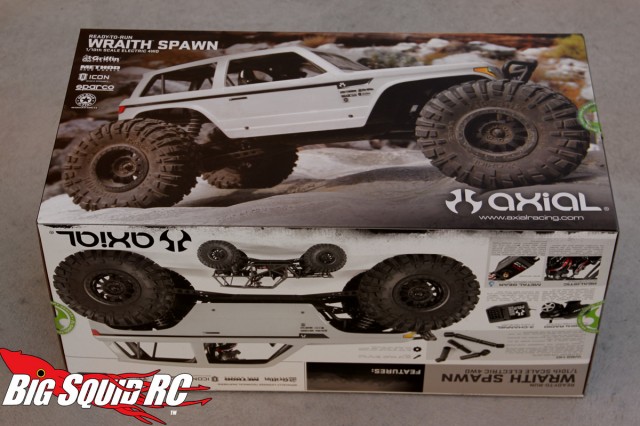 A few years ago the Axial Wraith made a ton of waves when it was released. It was the platform (along with the SCX10) that helped make Axial a household name with hobbyists. Up until the Yeti release over the summer, it had long been the king of the 2.2 wheel trucks. The combination of the release of the Yeti rock racer and fact the kit hadn't been updated in about 2 years left many wondering if the vehicle was poised to ride off into that big hobby shop in the sky.
That was not to be though, as Axial recently announced an updated version of the platform, the Axial Wraith Spawn. We just got our mitts on one and are currently working on the review. While you can expect to see it go live sometime over the next couple of weeks, here's what you'll find in the box. The truck has a street price of $369 and you can get a proper rundown of features right here courtesy of Axial's website.
Want to see more unboxings here on Big Squid? Click here.