Unboxing – Carisma GT10DT Desert Racer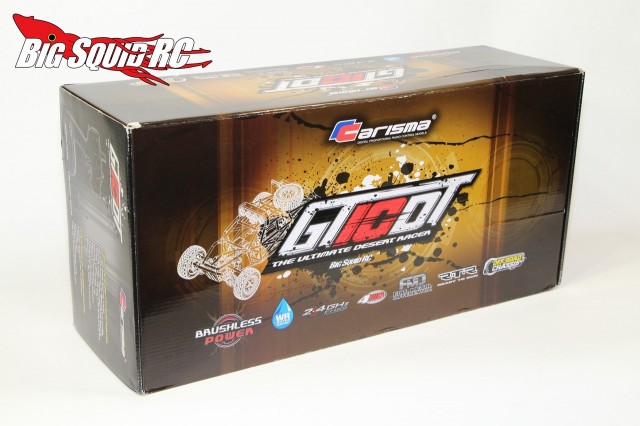 Here you go guys, some unboxing pictures of the new Carisma GT10DT Desert Racer. We took lots of pictures while unboxing our test unit to show you exactly what it's like to crack the box open.
The GT10DT is somewhat smaller than a 10th scale buggy, the final two pictures show it sitting next to an Associated B4 to give you some reference. The GT10DT has a unique yet scale look, and features goodies like a 2.4GHz radio system and brushless power. Our full review goes up next Tuesday, October 1st, until then check out the pictures and you can hit This Link to visit the official Carisma website.