Unboxing – ECX Ruckus 1/18 4WD RTR Monster Truck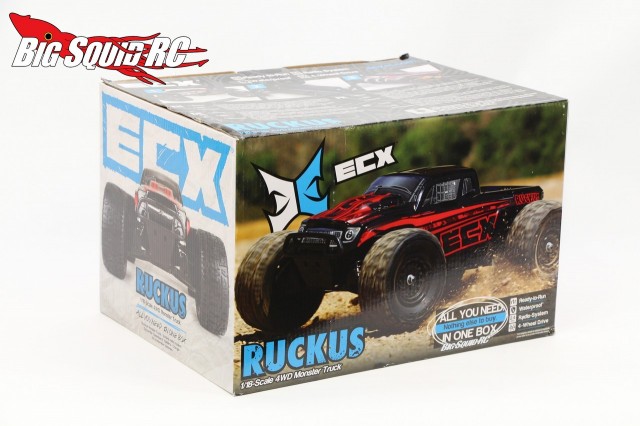 Small scale vehicles can make great bash machines, they are inexpensive, usually take a good beating, and can be driven almost anywhere. Today we'll be showing you what it looks like to unbox a new ECX 1/18th Ruckus 4wd Monster Truck. It's bigger brother is loads of fun to bash, we'll see if the 18th scale version is just as, if not more, fun.
The first thing we noticed after cracking the box open was the Ruckus came with everything you need to go driving, even the AA batteries for the transmitter are included. Next, the size of the Ruckus is quite impressive for an 18th scale which should help make it more versatile on rough surfaces. Our full review goes up in the next couple of weeks, until then enjoy the unboxing pictures and you can hit up This Link for more information on the 1/18th Ruckus.
Click Here for more ECX news on BigSquidRC. Be sure and hit the "Read More" button for two more unboxing galleries of the 1/18th Ruckus.