Unboxing – Kyosho Rage VE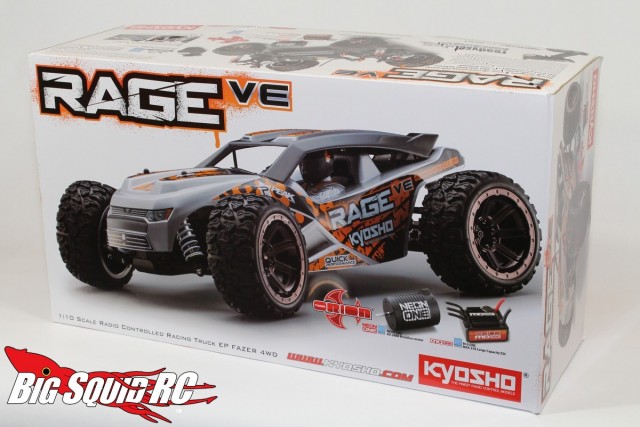 One of the most interesting vehicles to be announced lately has been the Kyosho Rage VE 4wd Buggy. Based on a tenth scale platform and featuring big tires and a brushless power-plant, the Rage VE seems aimed right at the heart of a weekend basher.
We recently took some pictures of the Rage VE to show you what it looks like when you crack the box open. It certainly doesn't look like anything else we've ever tested. For size, it has roughly the same wheelbase as a 10th scale buggy like an Associated B4, but is substantially wider with bigger tires. A couple of other things we noticed was the stock Tamiya connector and Phillips head screws.
Our full review goes up on Tuesday morning which will be loaded with action shots and video of the Rage in action.
For more information on the Rage VE simply click THIS LINK.
Thank Goodness It's Friday! Try your hand at a TGIF Mystery Link.
Click the "Read More" button to view two more unboxing galleries after the jump.